The Daughter Apprentice
The Daughter Apprentice is a story about Hope, a father's daughter, who lived in the Dominican Republic and Mexico at a young age with her parents, and is now learning the leatherwork trade from her father who started in 1969.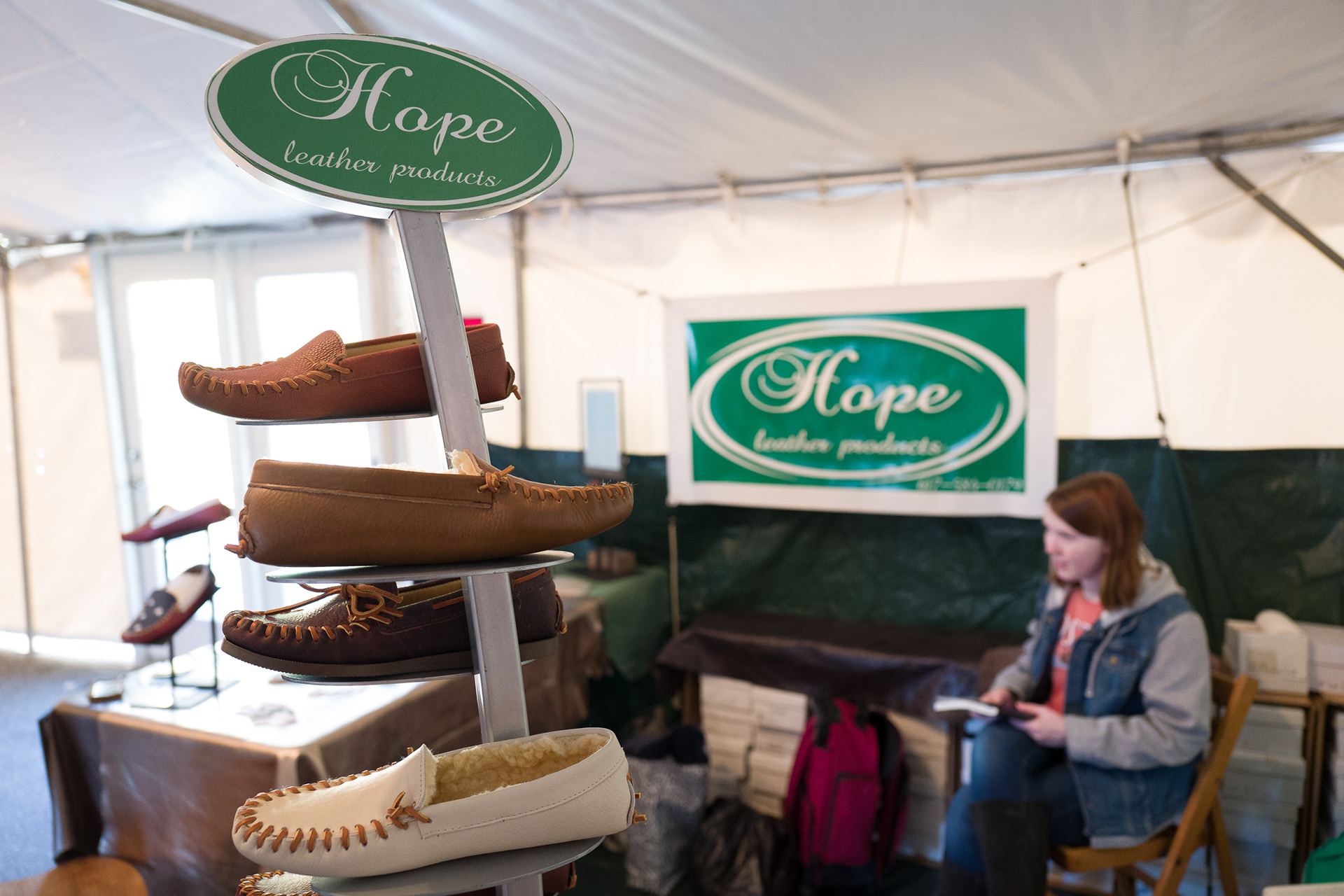 Hope Leather Products was started by Mike, who retired twice from Clarke Shoes, beginning his career in 1969.  Hope is his daughter and the source of the company name.  After living in the Dominican Republic and Mexico at an early age, Hope is now learning the craft of leatherwork from her father as an apprentice.  Mike and Hope were demonstrating their skills at the Christmasville Festival in Rock Hill, South Carolina on December 2, 2016.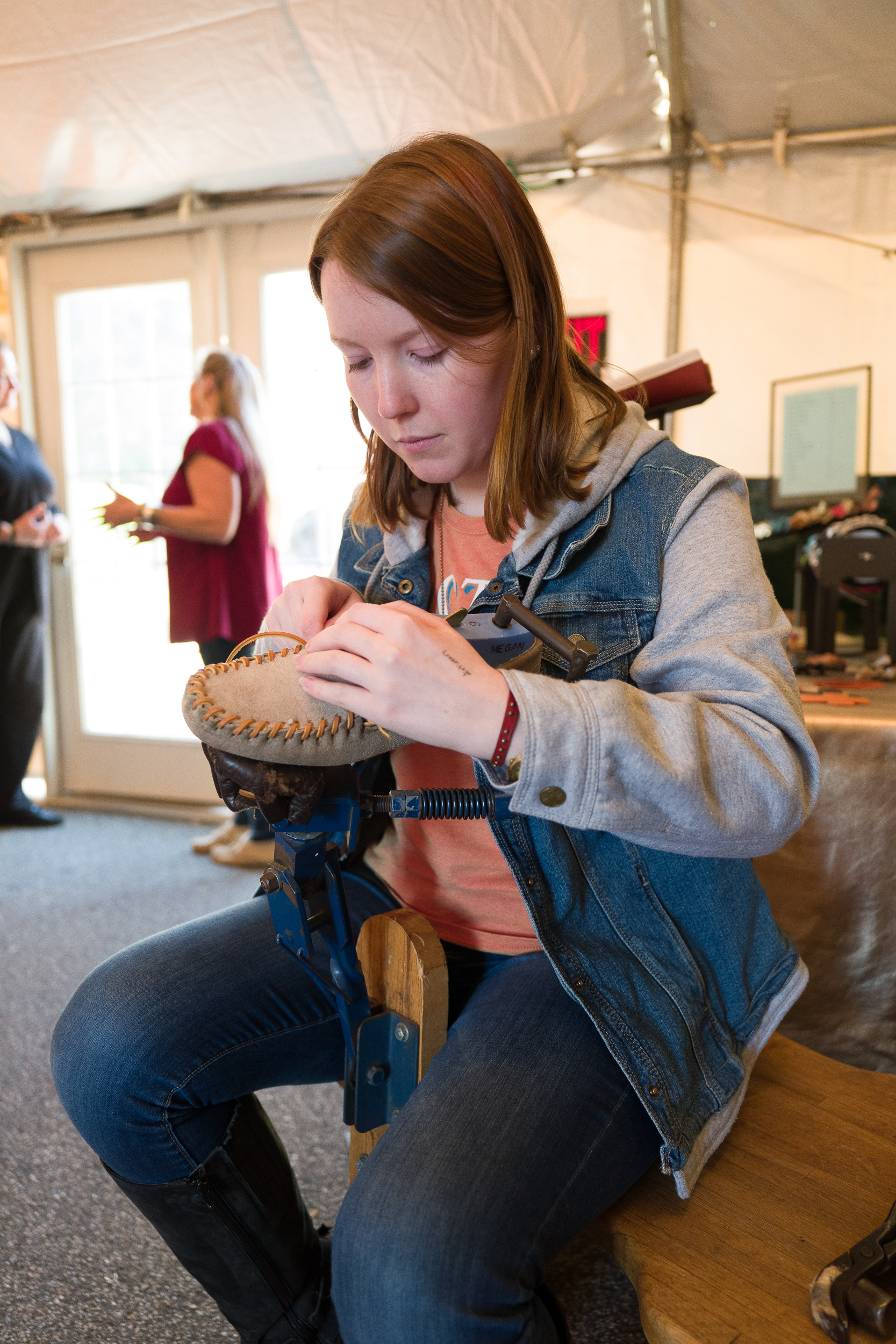 Hope sits at the vise holding a size 9 moccasin where she stitches the toe.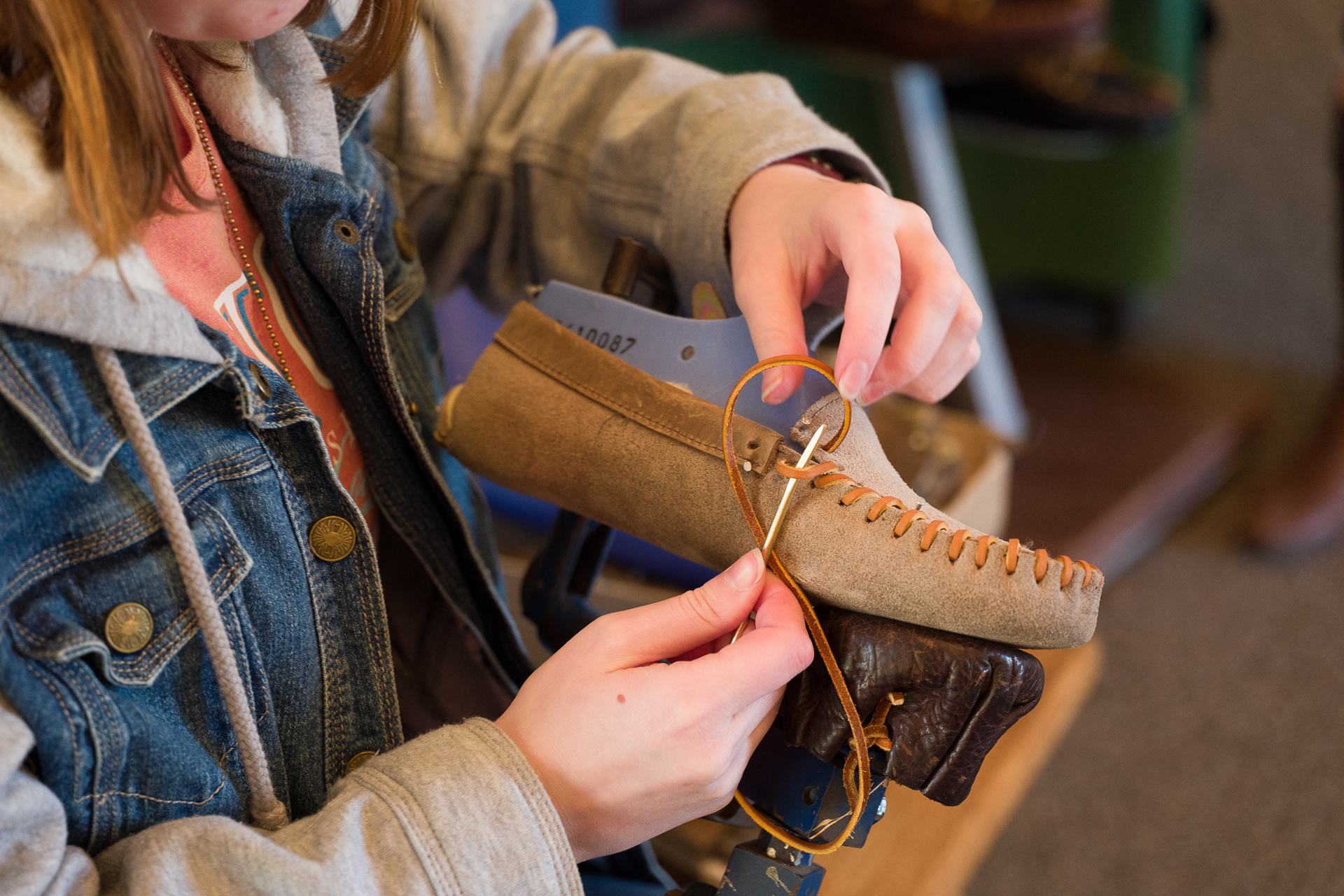 Hope  uses a leatherwork needle, long and blunt, for taking the leather lacing through the moccasin.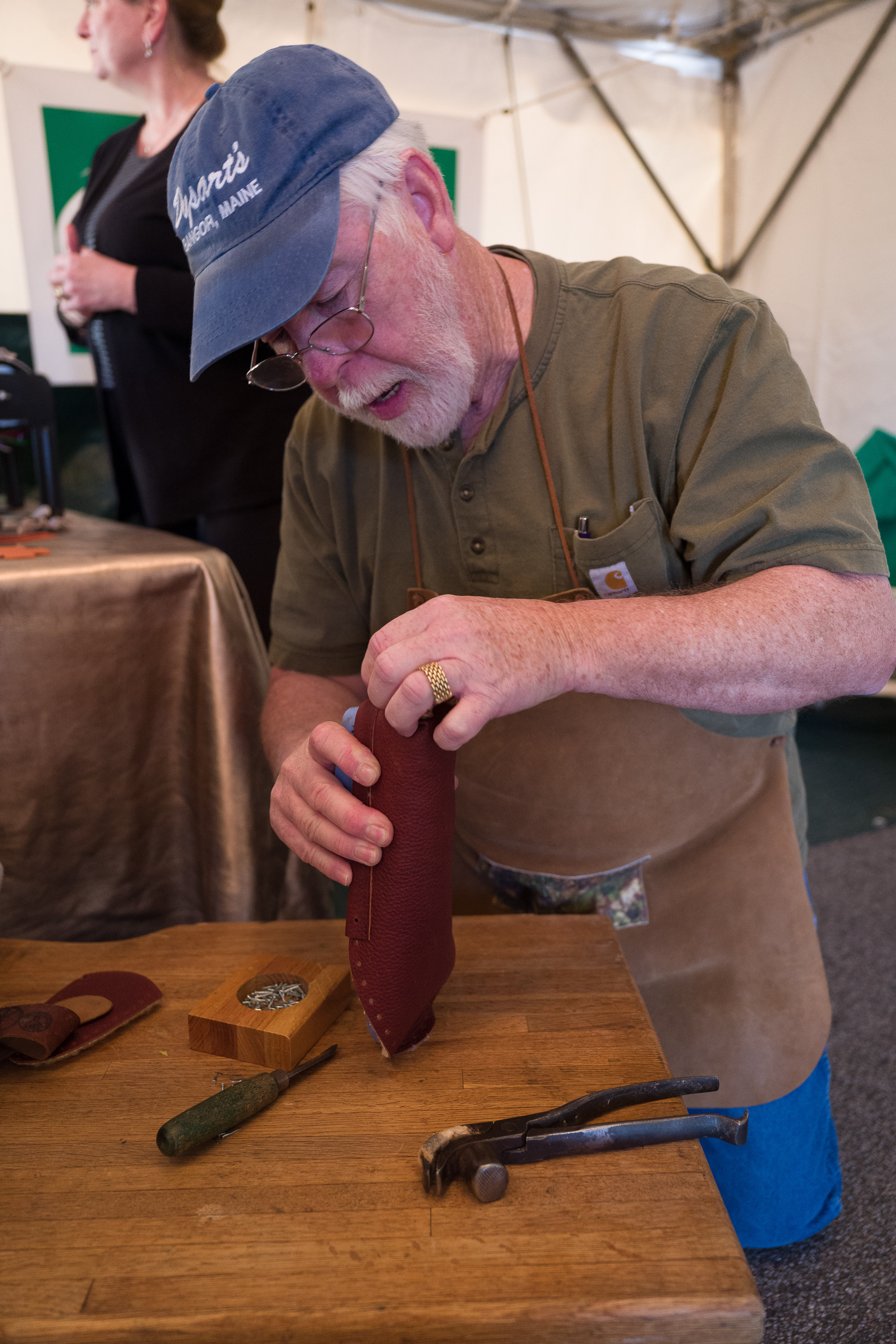 Mike explains how to wrap the Elkskin leather around the mold and tack it in place while stitching.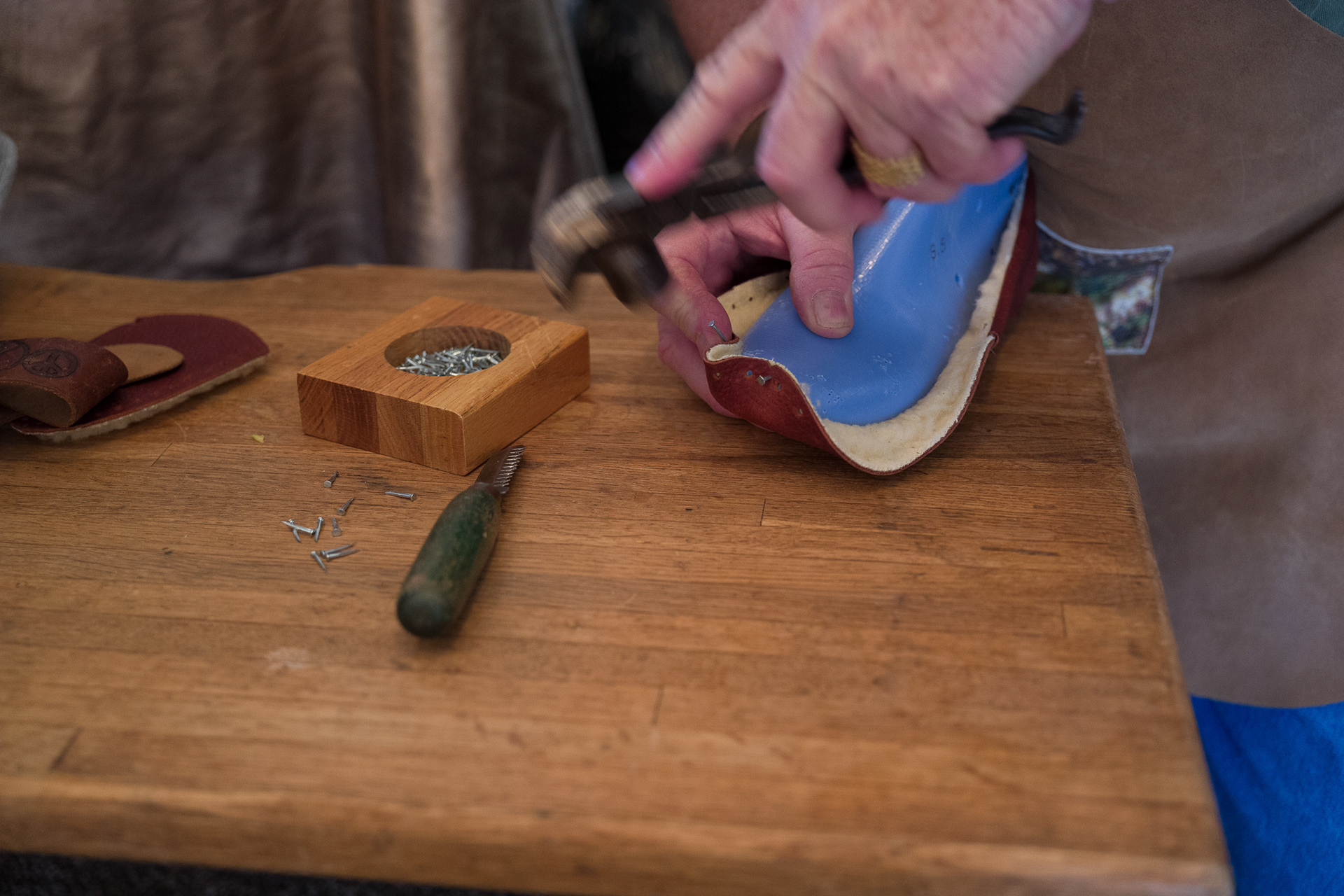 Mike tacks the leather to the shoe mold with a multi-tool, while the left-handed stitch removing tool sits on the table in front.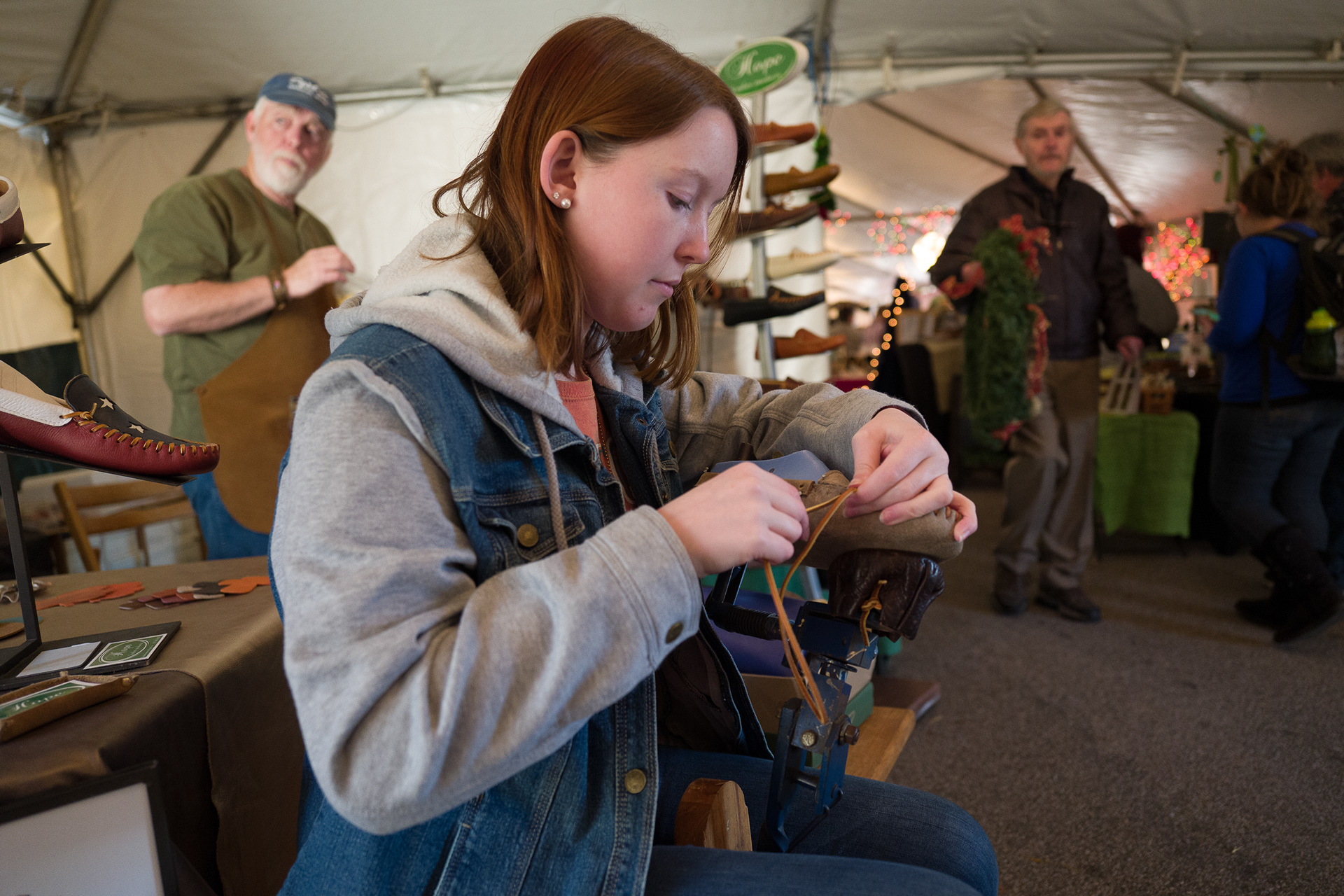 As an apprentice, Hope is required to stitch, pull the stitches and repeat the process to demonstrate and to learn

Mike entertains a group while they show the muscle required for making good leatherwork.